One of the most southern parts of Texas – right before it quits being Texas – is the city of McAllen. Never heard of it? McAllen anchors a seven-county and ten-municipality bi-national corridor known as Rio South Texas, a valley where two nations vibrantly thrive together as one collaborative region. In addition to its cultural liveliness, were you aware that McAllen, with its tropical breezes and exquisite sunsets, is affectionately known as the City of Palms? Or that it's one of the safest cities in the United States with an incredibly low cost of living AND one of the fastest-growing metros? No, neither did I until recently. I suppose that's why it's so important to see for yourself and ask A LOT of questions – you might be surprised at what you learn.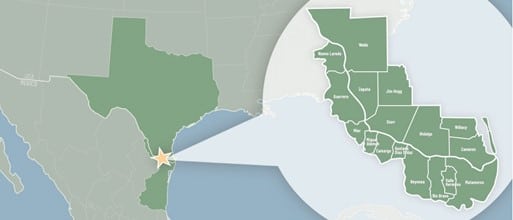 I had the opportunity to visit McAllen at the invitation of COSTEP, the Coalition of Southern Texas for Economic Progress. This regional economic development organization works to advance regional prosperity across the valley. Their goal is to connect companies with local resources to promote sustainable economic growth within the community. They were also responsible for planning and executing our visit and their approach is worth noting because they took a different strategy in sharing their region's story. Instead of educating their guests on why their region is a great place to do business, they relied almost exclusively on their existing industry leaders and developers to share their stories firsthand.
Because McAllen sits on the US-Mexico border, there is a lot of reciprocity of workers, raw inputs, and finished products. Companies on both sides of the border rely on labor, utilities, products, or training resources to go back and forth for trade, general livelihood, or production. This uniquely allows businesses to put their operational plants in Mexico while benefiting from support facilities in Texas. Businesses, quite literally, get the best of both worlds by optimizing each country's strength for their benefit. We heard firsthand from Nidec, Steelcase Inc., GE Aviation, Cinch and Bel Fuse who have all found the ideal conditions with this arrangement, allowing them to maximize efficiencies, cost savings, and leverage the unique trade routes. At the same time, their workforce enjoys the quality of place amenities. The existing businesses displayed a lot of pride in this arrangement because, often, it has allowed their facility to be exceptionally successful compared to sister operations in other locations.
Because of this mutually beneficial relationship, McAllen EDC (MEDC) takes the approach of "What is good for us is also good for Reynosa." Reynosa is the large city immediately on the other side of the border in Mexico. MEDC intentionally fosters relationships to strengthen the bi-national community that facilitates economic growth for the entire valley. Because MEDC is committed to being the single point of contact for manufacturing needs for McAllen and Reynosa, they have to be well-versed on issues that can potentially influence one or both sides. After spending a few days in the region, I left with several key takeaways.
Chapter 313
Efforts are underway to provide Texas with economic development tools following the December 2022 expiration of Chapter 313. This program allowed discounted local property school taxes for end users where tax evaluations exceeded the established limitation in exchange for a PILOT (payment in lieu of tax). Any missing revenue was made whole by the state's comptroller, so there was never a threat of schools not being adequately funded as a result of the incentive. Texas leadership is trying to discern whether the program will be reinstated or a different program will be created to fill the void that so many large companies desire.
Near Shoring
As companies focus on strengthening their supply chains, there are still variables that might limit reshoring efforts, like higher labor costs. Instead, nearshoring offers the ability to optimize operations with a faster speed to market in territories with more optimal operating conditions and costs. This is the case with the McAllen, TX-Reynosa, MEX relationship – these facilities are called maquiladoras, in which raw components are shipped to Mexico, assembled, and shipped back to Texas. This relationship allows companies to put their manufacturing in Mexico with support operations located in Texas, enabling them to leverage the best of both sides.
Safety
Our visit to Reynosa overlapped a situation that garnered international attention in Matamoros, a city 90 miles away in the same Mexican state of Tamaulipas. The US Dept. of State classifies the state as a Level 4 and encourages not to travel. This warning and recent events elevated our concerns about the safety of the visit. Our hosts reassured us of the normalcy of our visit to Reynosa and explained how a perception bias, unfortunately, exaggerates the reality of the situation. Bi-national activity is a fruitful way of life for the people in the region, and discrediting its legitimacy can have serious repercussions. This is not to say there are no legitimate concerns, but two situations can co-exist. Bad actors can cause trouble (just as they do everywhere else), but you can also have complete normalcy. I am happy to share that our visit was utterly benign – we all witnessed a completely normal community going about their lives as one would expect. There was no semblance of violence or chaos; everything looked and felt normal because it was normal. The group of visitors collectively reappraised our opinion and was humbled by our new experience.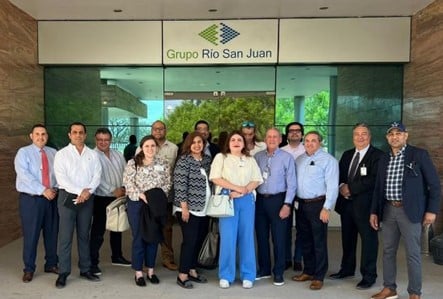 I often think about how economic development is so unique. Not only does this field have the potential to touch every industry sector, but it also touches all aspects of the community. Every community has an opportunity to participate in the process regardless of their location or circumstances. When individual cities or counties focus on collaboration and regionalism to lift the entire area, that story gets much richer and more dynamic. Working in this industry and learning a community's story is one of my great pleasures because it helps me grow my perspective of the world. I am grateful to COSTEP and McAllen EDC for their hospitality during the visit and, of course, for sharing the magic of a tasty Mexican Coca-Cola.
News about our bi-national visit can be seen here:
Rio Grande Guardian – EDC Leaders Reassure Site Selectors That it's Safe to Visit Reynosa
Mexico Industry – MEDC Participates in McAllen Reynosa FAMTour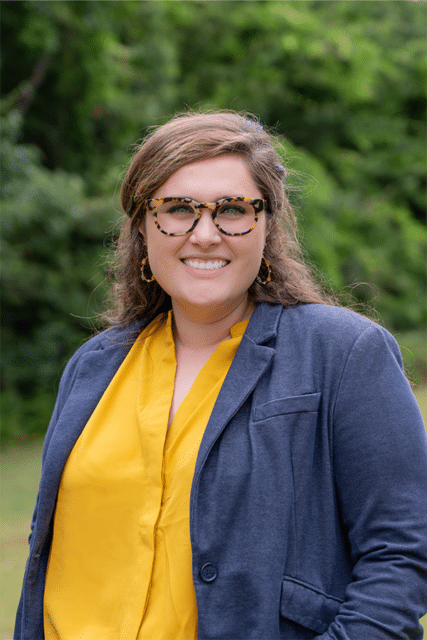 Taylor Dietz is a consultant with Quest Site Solutions